Belden-Stratford: A Case Study
November 2, 2023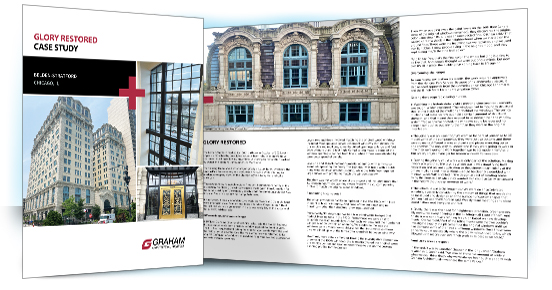 Case Study: Belden-Stratford — Chicago, IL
Graham has a new case study showcasing our work for the Belden-Stratford, an adaptive reuse development in Chicago, IL.
The project presented a unique design challenge and a tight schedule. Graham worked in close association with historic preservation architects to achieve something spectacular, restoring an iconic landmark to it's past glory.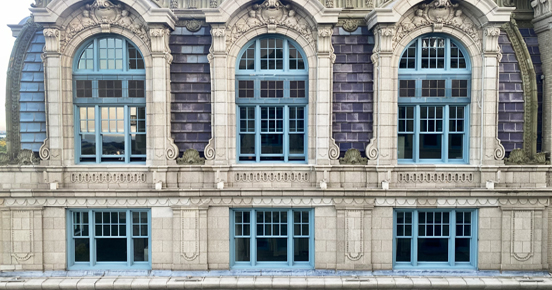 Unique: Terra-Cotta Spandrel Separating the Floors & Openings
Graham worked with all involved partners to make the project a success. Featured are Graham's GT6700 model for fixed and casement windows, and GT2200 model for fixed and single hung applications.
View the case study and download it in PDF format here and check our case studies section to read about other Graham successes.
---
To learn more about how Graham can provide the fenestration solutions your next project requires, visit our contact page or find a rep page to get started.
Case Study: CWTC — Milwaukee, WI
December 21, 2022
Case Study: Community Within the Corridor — Milwaukee, WI
Graham has a case study profiling our work with Community Within the Corridor, an adaptive reuse development in Milwaukee, WI.
The historic complex was formerly the Briggs & Stratton Industrial Park, …
AIA Spotlight: "Overcoming retrofit and adaptive reuse roadblocks"
August 18, 2022

The Battery — Philadelphia, PA
The American Institute of Architects (AIA) has published an article by Oldcastle BuildingEnvelope, the parent company of Graham Architectural Products, showcasing the unique value Graham brought to the development of "The Battery" in Philadelphia, …
Case Study: The Battery — Philadelphia, PA
June 9, 2022
Case Study: The Battery — Philadelphia, PA
Graham has a case study profiling our work with The Battery, an adaptive reuse development in Philadelphia, PA. The historic building was formerly the Delaware Power Station of the Philadelphia Electric Company and …
Case Study: Hotel Drover — Fort Worth, TX
April 7, 2022
Case Study: Hotel Drover — Fort Worth, TX
Graham has a case study profiling our work with the Hotel Drover in Fort Worth, Texas. The luxury hotel had its grand opening last spring and utilizes Graham's SR6700 Steel Replica windows …
Luxury Hotel in Fort Worth Shows Off Graham's Steel Replica Window
January 20, 2022
Luxury Hotel in Fort Worth Shows Off Graham's Steel Replica Window
The Drover Hotel, a combination of rustic western atmosphere and luxury accommodations, is a new addition to Fort Worth's historic district. Graham's popular steel replica window was the …