Project So Successful, It "Should Be a Model for Future Projects"
January 30, 2018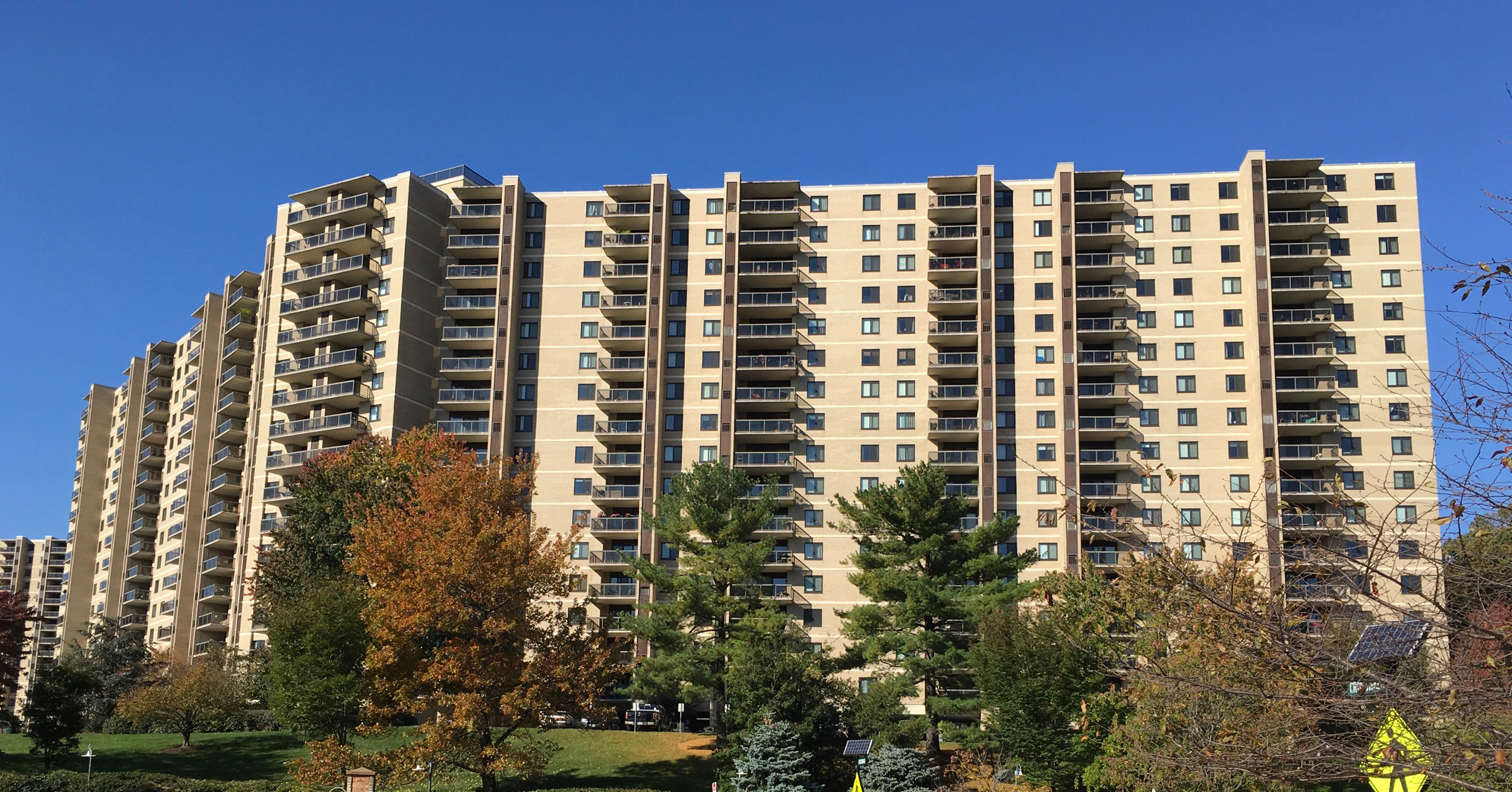 "Graham did a great job," says Mark Drake, Architect
---
Watergate at Landmark, a gated condominium community in Alexandria, VA, recently completed a multi-phase window and door replacement project. It went so well that the condo board president said in a letter to residents, "In timeliness, efficiency and communications, this project should be a model for future Watergate at Landmark projects."
Graham Architectural Products supplied more than 3,700 of its 0300 Series horizontal windows and more than 1,500 of its 0900 Series sliding doors for the four, 16-story buildings. Working with HiRise Windows, Graham was able to help the customer complete the project two years ahead of its original completion target date.
"Graham did a great job," says Mark Drake, a registered architect who owns his own firm, and who was part of the committee that oversaw the project on behalf of the condominium owners' association. "Graham has a great product, they came out to the site many times, and they provided great support throughout the entire project. We're all very happy with it."
Drake, who is also a member of the condominium's board of directors, said Graham provided a solution when the 20 or so residents who use wheelchairs found it difficult to surmount the threshold in the sliding glass doors. "We had no way of recessing that threshold in the existing concrete decks," Drake says, "so we had to have some kind alternative solution and Graham came up with a ramp that worked."
Graham was not the customer's first choice as window supplier.
Drake explains, saying, "Graham became the selected supplier because they seemed to be more reliable that the other company, who, quite frankly, got flakier as time went on. We got so nervous about the original supplier, that we basically pulled the deal even though Graham was more expensive.
"And in the end, we were glad we did, because even though Graham cost more money, Graham's windows performed better in every way. So we thought, well, while we're spending more money, we're getting real value for our money."
Specifically, that "real value" includes higher performing structural loading ability for wind loads, acoustics (sound reduction), and better thermal performance. Previously, there were drafts around the windows and condensation on the inside panes during the winter. All that no longer happens.
More importantly, while the Graham windows may have cost a little more, the payout on performance has been dramatic.
"We are saving a lot of money on electricity with the new windows." Drake says. "It has to be coming from the windows. We think that we're seeing a savings of at least 20 percent in our energy costs because of the new windows."
---
To find out more about the Graham products used on this project, contact Bruce Croak, Graham's marketing manager.
Momentum Index Ends 2017 on a High Note
January 9, 2018
DMI Ends Year with a Bang
An 8.6 percent jump in the institutional component led the Dodge Momentum Index to a 3.6 percent gain in December, allowing the Index to finish the year up 10.7 percent.
The Momentum Index is …
ABI Portends Strong Start to 2018
December 21, 2017
2018 Construction Forecast Solid
"The construction industry continues to show surprising momentum heading into 2018," said American Institute of Architects Chief Economist Kermit Baker, Hon. AIA, following the most recent release of the Architecture Billings Index (ABI).
The ABI's …
Big Jump in DMI Suggests Continued Growth
December 11, 2017
DMI Still Strong
The Dodge Momentum index surged 13.9 percent in November, extending October's strong gains.
The Momentum Index is a monthly measure of the first (or initial) report for nonresidential building projects in planning, which have been shown …
AIA Says Construction Outlook Strong for 2018
November 21, 2017
AIA sees continued construction growth in 2018!
Demand for design services picked up in October at architecture firms nationwide, and the American Institute for Architects says conditions look good for construction activity through 2018.
The Architecture Billings Index (ABI), …
Experts Forecast Increase in 2018 Construction Starts
November 10, 2017
Dodge Construction outlook for 2018 looking good!
Total U.S. construction starts for the coming year will increase 3 percent to $765 billion, according to the 2018 forecast provided by Dodge Data & Analytics.
The information was contained in the …
DMI Shows Strong October Recovery
November 7, 2017
Dodge Momentum Index rebounded in a big way in October
After three consecutive months of decline, the Dodge Momentum Index rebounded significantly.
The Index is a monthly measure of the first (or initial) report for nonresidential building projects in …
September Soft For Architectural Billings Index
October 20, 2017
The Architecture Billings Index (ABI) fell in September, ending a streak of seven consecutive months in which the Index indicated increased demand for design services.
The ABI is a leading economic indicator of construction activity in the U.S., and reflects …
DMI Registers September Decline
October 9, 2017
The Dodge Momentum Index dropped in September, falling 8.4 percent. The institutional component led the way with a monthly decline of 11.5 percent.
The Momentum Index is "a monthly measure of the first (or initial) report of nonresidential building projects …
ABI Climbs for Seventh Consecutive Month
September 21, 2017
With another strong showing in August, the Architectural Billings Index (ABI) has now climbed for seven consecutive months, reflecting continued growth in demand for design services.
The ABI, released each month by the American Institute of Architects, is a leading …